Natura Bisse Inhibit High Definition Patches
Description
Intensive line minimizing solution
Imagine a non-invasive anti-wrinkle treatment that powerfully transforms the skin: easy-to-use applicable patches that perform truly miraculous results from the very first application.
Inhibit High Definition Patches have been designed by using cutting-edge wrinkle-fighting technology, backed by 13 patents. Each of these corrective patches contains hundreds of painless microneedles made of powerful anti-aging active ingredients. When applied, the microneedles penetrate directly the epidermis where they dissolve, instantly filling lines and wrinkles from within. This innovative patches actively plump and soften the skin to reveal totally young-looking complexion.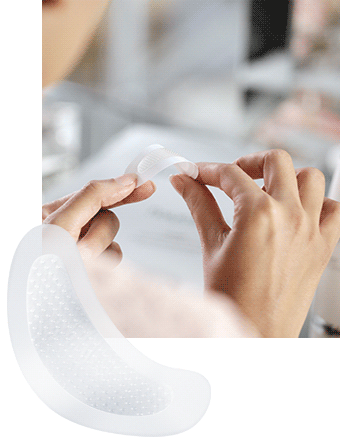 Results and main benefits
The result: spectacularly corrected expression lines. Supple, resilient, and radiant skin. Try these miracle patches; enjoy the lasting results of immaculate impressions.
Benefits:
· Advanced wrinkle-filling treatment.
· Immediately softens fine lines.
· Preserves hydration, providing volume to the skin.
Double hyaluronic acid of low and cross-linked high molecular weight, for powerful moisturizing that provides maximum hydration, intensely fills wrinkles and fine lines and revitalizes skin.
Conotoxin, for effectively relaxing facial contractions, the primary cause of expression lines, thereby softening wrinkles and significantly helping prevent the formation of new ones.
Suitable for vegans.
Dermatologically tested.
Ingredients
Hydrolyzed Hyaluronic Acid, Sodium Hyaluronate Crosspolymer, Pentylene Glycol, s-Mu-conotoxin CnIIIC acetate. 170727 Formulations and ingredients may be occasionally modified. You can find up to date information about this product on its package and its leaflet.
How to Use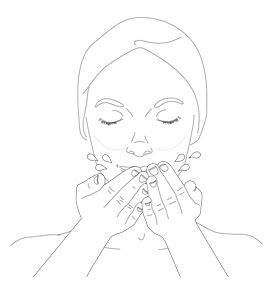 STEP 1
After cleansing and thoroughly drying your face, open the blister pack with dry hands and remove one patch from the container.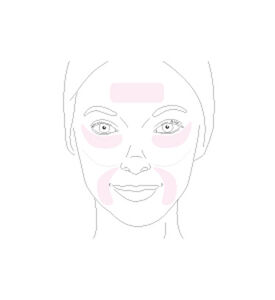 STEP 2
Hold the patch by the edges and carefully remove the protective film, making sure not to touch the center of the patch. Apply immediately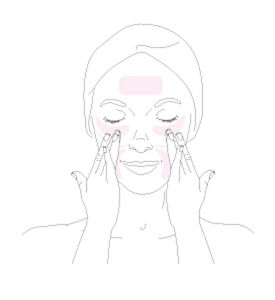 STEP 3
Position the patch on the targeted area. Do not slide the patch on, but gently press down to adhere it to the skin. Apply the other patches.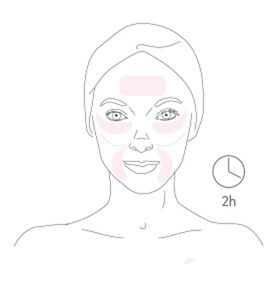 STEP 4
Leave on for at least 2 hours. Once removed, follow with your usual beauty routine
Product Reviews